March 6, 2014 in Breakfast Ball by Chris Chaney
Just a few days removed from his meltdown at PGA National, Rory McIlroy is back among the betting favorites heading into a wide open WGC Cadillac Championship.
With Tiger Woods' effectiveness uncertain due to a sketchy back, McIlroy became the Vegas bookmakers' golden calf this week going off at 7/1. Wow, that's a low price. But is taking a gamble (pun intended) on McIlroy this week worth the risk? What about lingering scar tissue or doubts from last week's crumble? In short, can we trust that McIlroy will bounce back?
For some outside perspective, here's what sports psychologist Dr. Gregg Steinberg had to say on yesterday's edition of Talk of the Tour on Sirius/XM PGA Tour Radio:
So, some food for thought there and a good analysis of the type of spurtability Rory has in his game. Last year was nothing if not a glimpse inside what McIlroy's game looks like when just about everything is going wrong.
So far this season, we've seen a different beast all together. Rory's focus is clearer, his swing is back in sync and as much as we like to say the equipment change narrative was overblown, his ability go marry his driver with a new ball has gone a long way in not only bringing him back to prominence, but also in raising his confidence.
Which brings us back to the question at hand: can he rebound this week? Of course he can. Dr. Steinberg said the only hesitation he has in terms of McIlroy winning this week was determinate upon the mental anguish he went through last week. The mental aspect is something only McIlroy can speak to fully, but the game is in shape.
STEVE TODD:  Just your thoughts on your own game coming into the tournament. Obviously plenty of positives to take from last week. 
RORY McILROY:  Yeah, looking at last week as a whole, definitely a lot of positives to take. I think I was up there in putting in the statistical categories, I drove the ball really well. There was a lot of positives. I was just disappointed with how I played coming down the stretch. It obviously wasn't what I would have liked. 
But plenty of positives, getting myself in position to win, it was my third stroke‑play event of the year, and third chance to win. 
So, you know, if you keep giving yourself those chances, then hopefully learn from the mistakes, then you're going to eventually walk through the door and win, and then when you get into the habit of it, it becomes a bit easier. 
But I feel like my game is there to get into contention again this week and that's what I'll try and do. 
One guy McIlroy isn't necessarily expecting to be there challenging for the title this week is Tiger Woods, even if Rors won't be able to get away from pictures of Tiger staying in the new Tiger Woods Villa. In his press conference, McIlroy alluded to the fact that if Tiger is less than 100 percent winning becomes a bit easier for everyone else. Not to mention the Masters-esque feel that of the 69 players entering the field this week, some 20 of them are not realistic contenders.
Whether or not Woods contends this week is nary the issue. His overall health and getting four more tournament rounds under his belt at this point in the season seem far more important to the overall goal (read: Green Jacket).
In Tiger's meeting with the press yesterday, he admitted to having little to no warning when it came to when his back trouble would flair up. While that doesn't instill the utmost of confidence for Woods' future, it's not an unprecedented injury. See: Couples, Boom Boom.
Tiger gave a pretty candid answer about his injury history and why the same injuries are nagging golfers.
Q.  Aside from this week and the injury that you had with the back, you've had a few withdrawals over the last few years.  Can you elaborate a little bit on what you're doing from a career standpoint, a longevity standpoint for your health?  You put such a torque on the knee, you've had surgeries; do you talk about that with your team or what do you do?  Can you elaborate about what you're doing from that standpoint?
TIGER WOODS:  Yeah, obviously that's been constant throughout my years working with my team, ever since I turned pro, is what can we do to make sure I have a long career. Unfortunately there are times where I've damaged my knee pretty good and I've had surgeries over the years.  I've had knee injury, wrist injury, elbows, you name it, now I've had back, neck.  It is what it is.  It's the nature of repetitive sport. 
We do the same motion. Some guys do it a thousand times a day, but it's the same exact motion. So you have repetitive injuries and most of my injuries are that. So that's the nature of why we lift, why we work out is to try to prevent a lot of these things and keep us healthy and keep us out here. 
As we get older, and I've learned it as I've aged, I don't quite heal as fast as I used to. I just don't bounce back like I used to. That's just part of aging. There's times that‑‑ watching my kids run around; I wish I could do that again. They just bounce right up, bruises and they are gone in a day. It's just not that way anymore. But you've just got to take a more global look at it sometimes and take a step back. You know, we try to manage that all the time.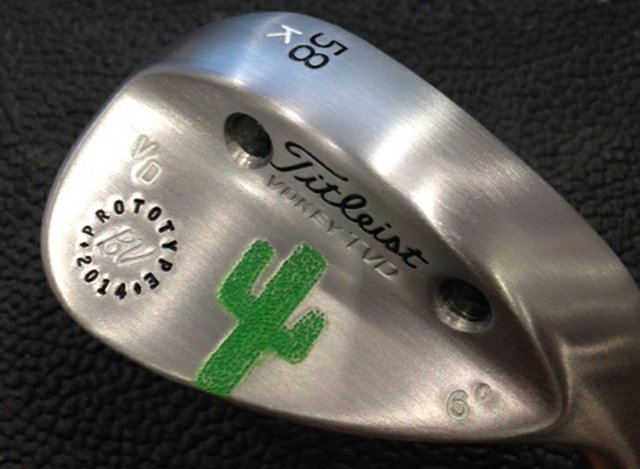 Even if Woods isn't able to muster up a 72-hole miracle to win, someone we shouldn't be surprised to see fighting for a spot in contention is the Magician of the Match Play, Victor Dubuisson. We get our first glimpse of Le Magicien since the Accenture and most likely, the first stroke play event many of us have known he was competing in.
First things first, however, Dubuisson needed his clubs. They didn't make it to the States with him on Monday, weren't there early Tuesday and only Tuesday evening did he have the full 14. Luckily for Dubuisson, Trump had his range lit up. While there was no word on whether or not he utilized the facilities after dark, Dubuisson did get to put some wedge work in Tuesday sans his usual tools. GolfDigest.com has the story.
"I'm not really nervous," said Dubuisson, whose star skyrocketed after that performance at Dove Mountain in Marana, Ariz. When his clubs weren't on his flight Monday, nor were they delivered to him early Tuesday, Dubuisson and his coach, Benoit Ducoulombier, made the most of it.
"We were going to work on the wedge game," said Ducoulombier – and that's exactly what the two of them did.
Working with Aaron Dill of Titleist – a PGA Tour Vokey Design Wedge Specialist – Dubuisson got four wedges made, and he went to the far corner of the range at Trump National Doral and hit balls for more than an hour. (For the record, the 58-degree wedge has a special touch via Dill's handiwork: it was imprinted with a cactus.)
After this week, we'll be seeing much more of Dubuisson as the 23-year-old Frenchman accepted Special Temporary Membership on the PGA Tour on Wednesday. Through four events (did you know he played in three others?) Dubuisson accrued more than the player who was 150th in FedEx Cup point standings in 2013. The 278 he needed was covered solely by the 315 he gained at the Match Play, but in addition to the three events he played on the West Coast Swing, his total added up to 409.
Dubuisson can now play in as many events via sponsor's exemption as he pleases. Once again, like Jordan Spieth a year ago, Dubuisson is simply playing for status next season. He can't participate in the FedEx Cup Playoffs unless he becomes a full member of the Tour, which would require him to win an event.
Balls will be in the air in Miami in roughly two hours when the first group tees off at 11 a.m., but until then, how about some light reading? The profile of Dustin Johnson in GolfWorld this week was very well done and even shed some light (for me, at least) on the type of childhood he had.
Johnson, who will turn 30 in June, has arrived at a crossroads, both personal and professional. This is not the first time. In his middle teens, it would have been fair to characterize him, at the very least, as wayward, if not at risk. He was involved in minor crimes that escalated out of control when a young adult intimidated Johnson and other young friends into committing bad acts. That person, Steven Gillian, is in a psychiatric prison in South Carolina serving a life sentence for murder.
There is no equivalence between the crime he committed and the mistakes Johnson made, nor should anyone have to be reminded endlessly of the ill- advised things one did at 16. It's enough that their universes touched, even briefly, and Johnson got out.
"It could have gone a lot of different ways," says Johnson. "I had some help from some good people and ended up picking the right path."
Really, a good read.
Finally, your video is a reminder that the Masters are a mere 35 days away. After a new Green Jacket has been handed out, the Golf Channel is running a three-part docu-series on the King, Arnold Palmer. Here's the trailer.